Olavo Bilac Martins de MACEDO, ®
Nascimento: 23 Nov 1927, Vila Nova Sintra, Ilha Brava, Cape Verde
Casamento (1): Maria Adelaide dos Santos SILVA, ® a 18 Mar 1954 em Ilha Brava, Cabo Verde
Óbito: 19 Dez 2016, Brockton, Plymouth, Massachusetts, USA com 89 anos de idade
Sepult.: 22 Dez 2016, Stoughton, Norfolk, Massachusetts, United States

Olavo também usou o nome Olly.


Notas sobre o funeral:
Evergreen Cemetery
Stoughton
Norfolk County
Massachusetts, USA

Find A Grave Memorial# 174316400


Eventos de relevo na sua vida:
• Local onde nasceu. A ILHA BRAVA



Clip vídeo com morna cantada por Gardénia Benrós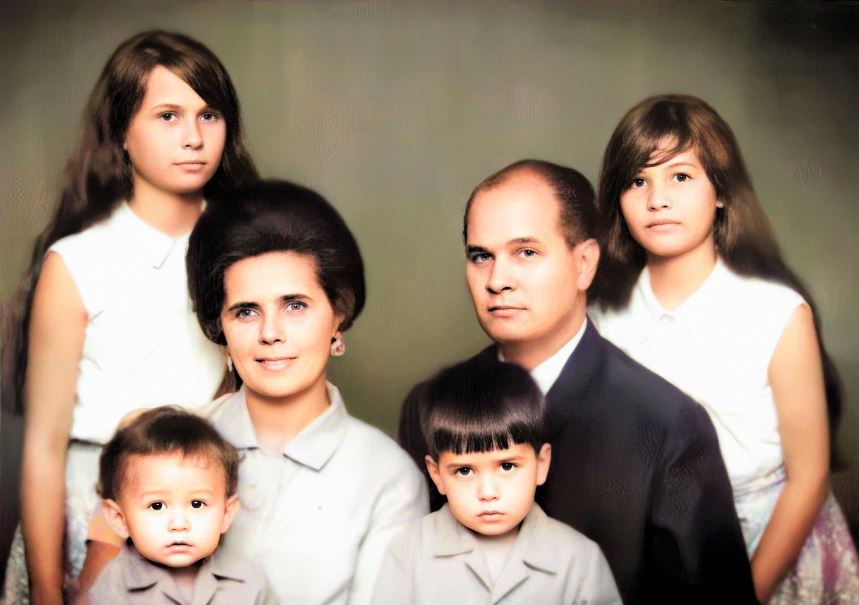 • Foto de família: com os primeiros filhos. Quilda, Claudette, Lucas e Olavo (ordem de idades)
• Descendência. Filhos:

* Quilda Maria Silva Macedo
* Claudete Silva Macedo
* Olavo Billac Silva Macedo
* Lucas Manuel Silva Macedo
* Kathlee Carol Silva Macedo

• Associação ou club: Comerciante, 15 Jun 1968, Praia, Santiago, Cabo Verde. Membro da Associação Comercial e Agrícola de Sotavento, eleito nesta data para fazer parte da Comissão Revisora de Contas da mesma.

Ver anúncio ao lado, publicado no semanário "O Arquipélago" nº 306 de 20-06-1968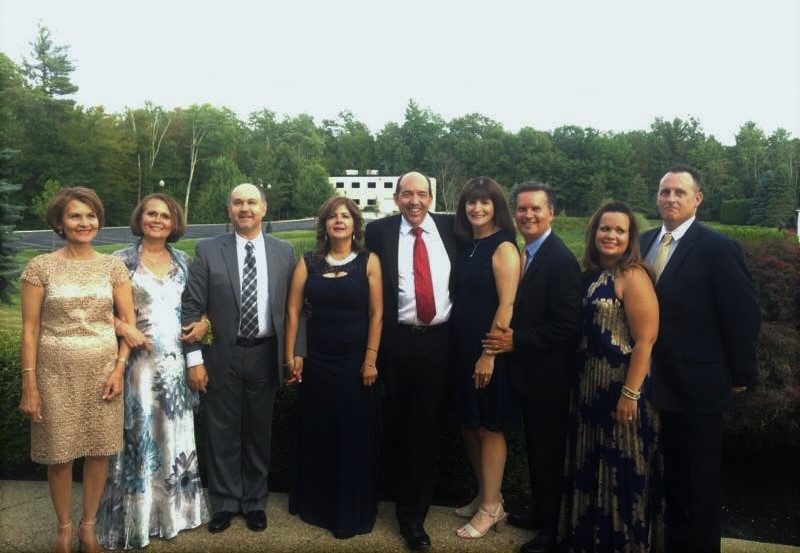 • Foto de família. Segundo Quilda:

"From the left to the right: Claudette(my sister), myself,Lucas(my brother), Nawal (Lucas' wife) , Ze (Claudette 's husband, Carolyn ( Olavo's wife) , Olavo(my brother), Kathleen( my sister) and Bobby (Kathleen's husband). These are my brothers and sisters."
• Anúncio necrológico / Agradecimento de condolencias: Information from Farley Funeral Home Website. Olavo Bilac Martins de Macedo, Sr., 89, a resident of Stoughton, died at Good Samaritan Medical Center in Brockton on Monday, December 19, 2016. He was the husband of the late Maria Adelaide "Lálá" (Silva) Macedo for 62 years. Son of the late Manuel and Kilda (Vieira Martins) Macedo, he was born and raised in Brava, Cape Verde before moving to Randolph in 1976 with his family, where he resided until moving to Stoughton 15 years ago. Mr. Macedo's business / commerce career spanned 45 years. As a young man he moved to Guine-Bissau where he worked as a manager in a trading post for many years, then moving back to Cape Verde as manager of Casa Do Leão until finally immigrating to the US in 1976. For years, he was a co-owner / manager of Feijoo Barbosa in Stoughton and then owner of AVP Jewelers in Stoughton until his retirement in 1999. He enjoyed playing guitar and singing "mornas", but his greatest joy was spending time with his family and friends, especially at family gatherings.

Mr. Macedo is survived by his children, Quilda M. Macedo of Milton, Claudette M. Martins and her husband José Alberto of Portugal, Olavo B. Macedo, Jr. and his wife Carolyn of Canton, Lucas S. Macedo and his wife Nawal of North Grafton, Kathleen C. Haddad and her husband Robert of Attleboro and Melissa S. Macedo of Pawtucket, RI. He was the grandfather of Ricardo Martins, Christopher Macedo and his wife Erica, Justin Pohl and his wife Verena, David Martins, Katelyn Haddad, Nicole Macedo, Ryan Macedo, Tyler Haddad and Olivia Macedo and the great-grandfather of Marlon, Jonathon and Lennon. He was the brother of Alceu DeMacedo and his wife Silvia of Plymouth, Nilza Varela and her late husband Ulisses of Brockton, Palmira DoVale and her late husband Jose of East Providence, RI, Fernanda Macedo of Boston, Eugenia "Jenny" Carvalhal and her late husband Alberto of Riverside, RI and the late Lourdes Almeida and her late husband Fausto of Portugal, and the late Carlos Macedo and his wife Aida of East Povidence, RI and the late Joaquim Macedo and his late wife Margarida of New Bedford. He is also survived by many nieces and nephews.

A Funeral Mass will be celebrated at St. James Church, 560 Page St., Stoughton on Thursday, December 22 at 10:30 AM. Visiting Hours will be held from the Farley Funeral Home, 358 Park St., and (Rt. 27) Stoughton on Wednesday from 4-7 PM. Interment will take place at Evergreen Cemetery, Stoughton. In lieu of flowers donations in Olavo's memory may be made to the American Heart Association http://honor.americanheart.org/goto/DeMacedo).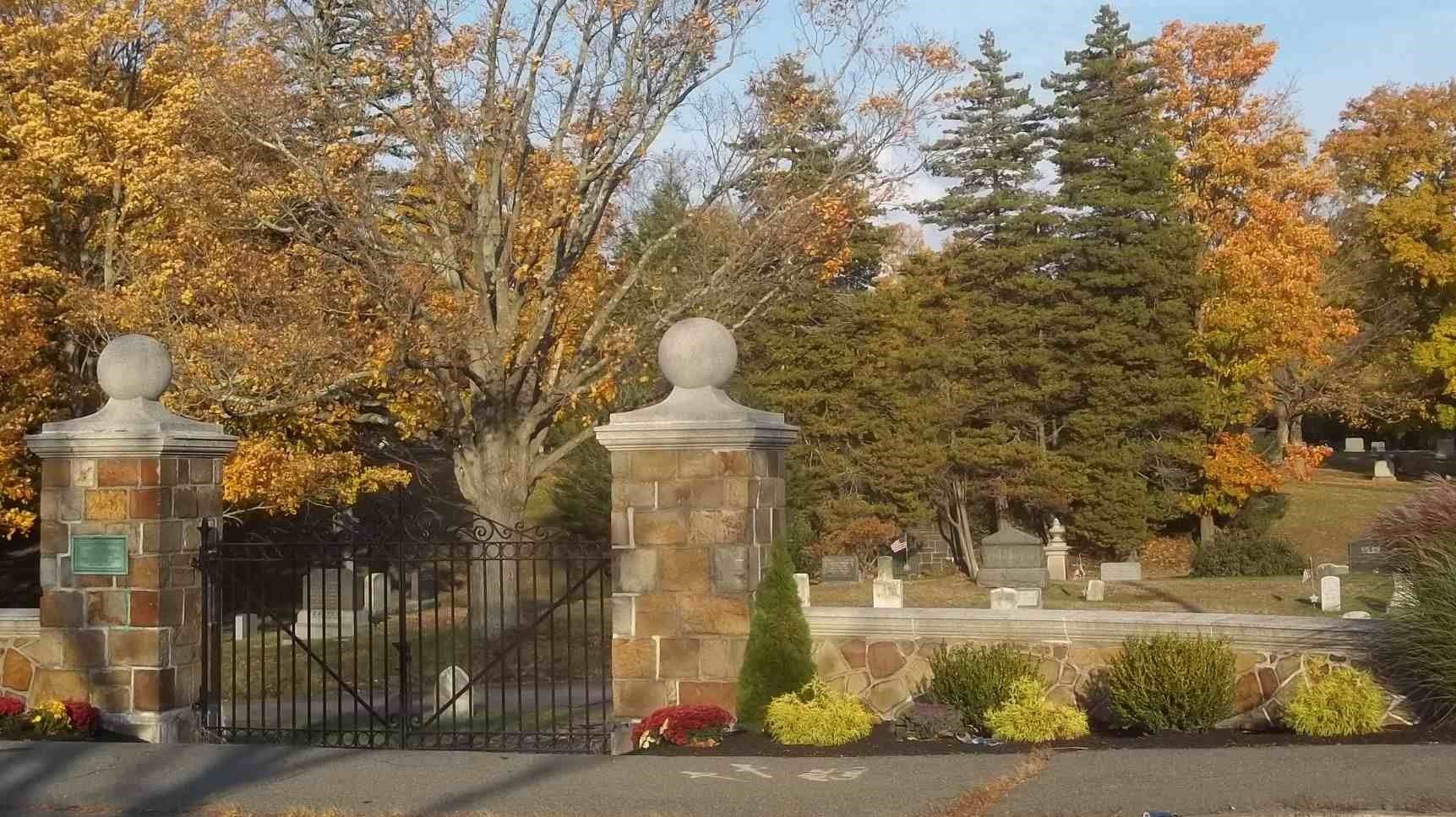 • Cemitério: Evergreen Cemetery: Stoughton, Norfolk, Massachusetts, United States.

Olavo casou com Maria Adelaide dos Santos SILVA, ®, filha de Lucas Faria da SILVA, ® e Maria José Rodrigues dos SANTOS, a 18 Mar 1954 em Ilha Brava, Cabo Verde. (Maria Adelaide dos Santos SILVA, ® nasceu a 23 Mar 1934 na Vila Nova Sintra, Ilha Brava, Cape Verde, faleceu a 16 Set 2016 em Milton, Norfolk, Massachusetts, United States e foi sepultada a 20 Set 2016 em Stoughton, Norfolk, Massachusetts, United States.)